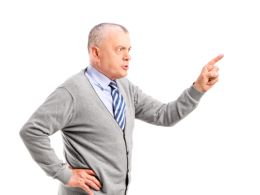 Letting go of judgement of oneself and others is a vital component for having self-respect and enjoying the company of others. Learning how to avoid being judgmental is often a difficult process, however, and often involves loosening one's personal belief system and their standards for themselves.
Focus on the positive qualities
When learning how to stop judging others, it is important to acknowledge that other people do not hold the same cultural worldview. Those who are judgmental often feel so out of ignorance. However, educating oneself about other belief systems can assist in letting go of judgement. Someone may have political or religious convictions that are antithetical to one's own, yet this does not mean that they do not deserve respect. This involves a great deal of humility and may necessitate a person 'swallowing their pride'; while it is great to have strong, impassioned beliefs, others should not be denigrated on the basis of having separate views. Instead of focusing on what others believe in, it is more appropriate to appreciate the particular virtues that the person brings; virtually everyone has at least some positive qualities, and these should be focused on rather than their differences.
Appreciate the commitment
People should also not be examined in an evaluative way. A person is not a standardized test existing to be scored; people should not look for how people conform to a given set of criteria but instead honored for the ways in which they deviate and assimilate within customs and practices. Similarly, it is productive to emphasize processes rather than results. Just because someone is unsuccessful in a sporting event or musical performance does not mean that they should be judged negatively. Instead, they should be appreciated for the commitment that they put to achieve their goal, even if they fell short of their given objective. So instead of focusing on the results – focus on the process and the commitment. As you begin to see the "bigger picture", you will be letting go of judgements automatically.
Healthy boundaries
Setting up healthy boundaries will also assist in letting go of judgement. There is a difference between being judgmental and being compassionate and setting up healthy boundaries. For instance, when a person physically or emotionally harm either him-/herself or others; the person should be told that he/she was acting improperly and be given instruction on how to rectify such behavior. One should never watch as violence or danger is inflicted upon another person, since part of being a compassionate individual involves possessing the knowledge of when to take action.
Love yourself and have an open mind
In most cases, those who are judgmental toward others are also judgmental toward themselves and overly critical in general. People should take care to establish realistic goals for themselves, and in the event that their goals are not met, they should refrain from berating themselves. If someone is judgmental this often results in low self-esteem, which in turn can hinder future productivity. To this end, it is most helpful to filter negative thoughts before they enter one's mind.
Overall, there are many ways in which someone can become less judgmental, but the most important attributes are to have an open mind and an acceptance that unwanted outcomes are often inevitable and do not reflect poorly on an individual. In other words, letting go of judgement is in its essence about loving yourself and others unconditionally.